The use of trauma-informed approaches in schools reflects a national movement to create educational environments that are responsive to the needs of trauma-exposed youth through the implementation of effective practices and systems-change strategies.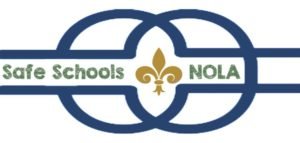 The goal of the National Institute of Justice-funded Safe Schools NOLA project is to determine whether a multi-component implementation strategy including professional development in trauma-informed care, on-site consultation in the use of trauma-informed strategies, and technical assistance for system-wide adoption of trauma-informed approaches improves school safety by aligning staff attitudes, beliefs, and behaviors with a trauma-informed approach.
Over the course of three years, Safe Schools NOLA implemented this intervention with six schools in New Orleans. The Safe Schools NOLA Implementation Team school consists of a Project Coordinator, School Support Specialist, and Teacher Support Specialist. The School Support Specialist, a social worker with expertise in strategic planning, training, and development, leads the needs assessment and action planning process with school leadership teams. The Teacher Support Specialist, a social worker with expertise in trauma and previous classroom experience, leads professional development, provides teacher coaching, and mentors a group of Peer Support Specialists. Working with teachers and the leadership team both help to support the end-of-year goal of creating a realistic and sustainable action plan to support the continued work of becoming a trauma-informed school.
For more information and results, view our 2015-2022 Impact Report (PDF).