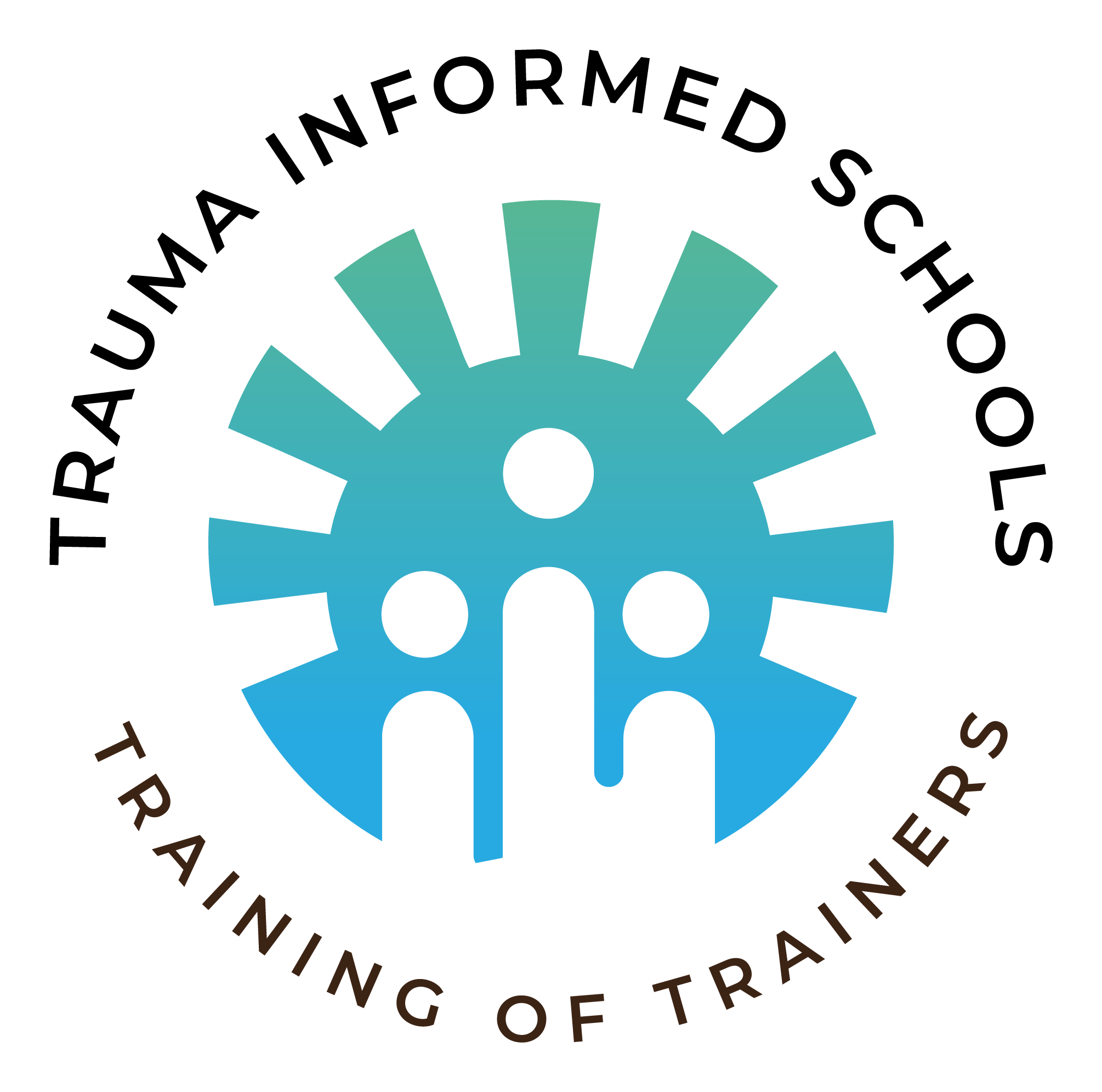 The Trauma-Informed Schools Training of Trainers (ToT) project is a project administered by the Coalition for Compassionate Schools (formerly, the Trauma-Informed Schools Learning Collaborative). The ToT is a two-year project designed to increase the capacity of school leadership teams and educator peer support teams to design and install trauma-informed multi-tiered systems of support (TI-MTSS) for students and educators. Trauma-informed schools create physically and psychologically safe environments that realize the widespread impact of trauma and understand potential paths for recovery to allow students, educators and families to experience dignity. They recognize the signs of trauma and healing in students, families, and staff to create an environment that promotes belonging. Trauma-informed schools respond in ways that resist re-traumatization by fully integrating knowledge about trauma and healing into policies, procedures, and practice that support emotional regulation skills to build agency.
Year 1 of the ToT project is specifically designed to build the capacity of teams to address universal needs at a Tier 1 level. This consists of the following elements:
Formation of a school steering committee that will shape the vision and goals for the two-year project. The steering committee meets once a month on site for the duration of the project to receive individual consultation, conduct data review, and participate in systems coaching and development.
Selection of peer support specialists that pilot trauma-informed practices in their classrooms. These educators also receive coaching development to help model and train their peers in these practices.
An all staff 4-hour introductory training in Year 1 led by ToT Staff.
Monthly cohort meetings with all partner schools to complete a curriculum designed to develop shared learning around trauma-informed, healing-centered practices in role-specific clusters across school teams as well as work time within school teams.
Year 2 of the ToT project is specifically designed to support schoolwide implementation of action plans and build capacity to address more specific needs through partnerships and a focus on Tier 2 and Tier 3 services. This consists of the following elements:
Quarterly technical support sessions with former ToT school partners to support the implementation and evaluation of their TI-MTSS.
Targeted consultation and reflection around how the trained peer support specialists and steering committee are implementing the practices learned and the systems developed.
Support building partnerships and relationships with trauma-informed, healing -centered community organizations.
An embedded clinician from Children's Bureau employed by Children's Bureau of New Orleans to provide evidence-based, trauma-focused treatments to a caseload of 5 to 7 students and families with the most intensive trauma-related needs.
In both years of the ToT project, schools teams will receive the following:
Trauma stewardship support from Project Fleur-de-lis to promote the well-being of school-based mental health and culture team members.
School crisis support, in the event of crisis, in order to address acute needs of educators immediately following the event, as well as one month post-crisis circles to address ongoing concerns.
The ToT project builds and expands on the work of Safe Schools NOLA and the NO-TISLC Pilot Project. For more information about the ToT project, or to submit your interest in being a ToT partner for the 2024 – 2025 school year, please reach out to Avery Brewton, Project Director of Training of Trainers project at abrewton@tulane.edu.
Current & Past Partners
2023 – 2024 ToT Schools
KIPP Leadership Primary (PK-4), New Orleans, LA
Lafayette Academy (PK-8), New Orleans, LA
2022 – 2023 ToT Schools
Einstein Sherwood Forest (PK-8), New Orleans, LA
KIPP Leadership Academy (5-8), New Orleans, LA
2020 – 2021 ToT Schools
Encore Academy (PK-8), New Orleans, LA
Greenlawn Terrace Elementary School (PK-5), Kenner, LA
Geraldine Boudreaux Elementary School (PK-8), Terrytown, LA
IDEA Oscar Dunn (K-6), New Orleans, LA
Martin Behrman Charter School (PK-8), New Orleans, LA
Mildred Osborne Charter School (PK-8), New Orleans, LA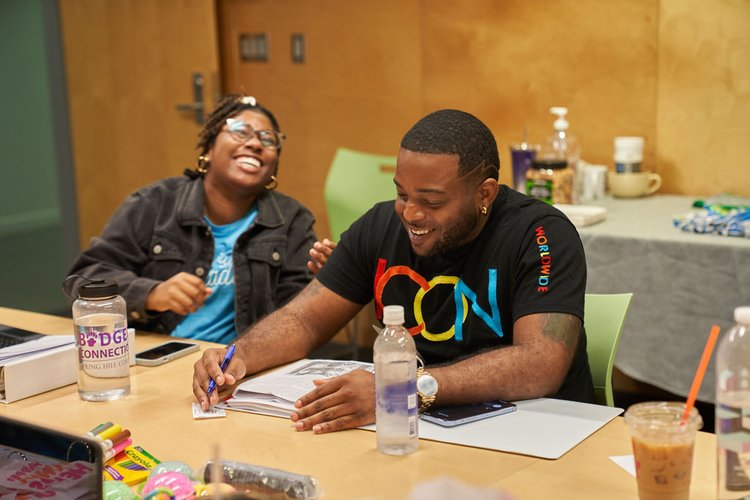 The Trauma-Informed Schools Training of Trainers project is supported by The United Way of Southeast Louisiana, Baptist Community Ministries and The Bureau of Justice Assistance of the US Department of Justice (#2018-YS-BX-0174).