From 2015 to 2019, The New Orleans Trauma-Informed Schools Learning collaborative worked to develop and evaluate a trauma-informed schools intervention with five partner schools in New Orleans. The execution of this project led to the expansion of existing efforts to address trauma among school aged children by integrating trauma-informed approaches into school policies and practices. The most direct beneficiaries of the project were school leaders, school mental health professionals, teachers, and staff at project partner schools and citywide, as well as the nearly 3,000 students who attend participating institutions.
The intervention included full staff training during the summer before the school year began, ongoing staff development throughout the school year, a learning collaborative to foster administrative buy-in and facilitate action planning, and technical assistance and support from experts in trauma-informed care, trauma, multi-tiered systems of support, and school mental health. Through participation in this pilot project, schools were supported in reshaping their policies, procedures and practices through a trauma lens. They were also supported in identifying existing practices that uplift the safety and well-being of students and examining areas of the school climate, culture, and practices that may hinder the creation of a safe and supportive school environment and may be harmful to the most vulnerable students.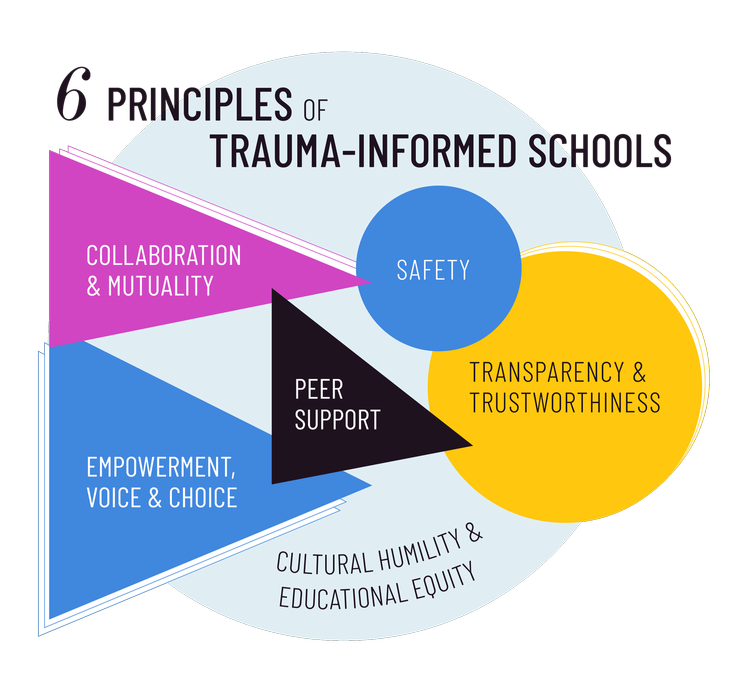 The NO-TISLC evaluated their efforts using a pre-post design, supplemented by in-depth participant interviews. Members of the collaborative have begun to present this work nationally and have published several articles to share their findings, including, Evaluating Foundational Professional Development Training for Trauma-informed Approaches in Schools (McIntyre et al., 2019) – PDF and Barriers and Facilitators of the Implementation of Trauma-informed Schools (Wittich et al., 2020) – PDF .
The following schools were members of Trauma-informed Schools
Learning Collaborative demonstration project:
Lawrence D. Crocker College Prep
The New Orleans Charter Science and Mathematics High School
The Trauma-Informed Schools Pilot Project was supported by The United Way of Southeast Louisiana.